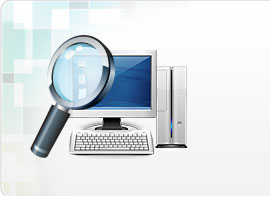 Welcome to Supertintin Support Team.

If you have any issue, feature request or suggestion regarding Supertintin, please feel free to contact us!

We will reply as soon as possible. Your inquiry and suggestion will be our endless wealth and the motivation to develop constantly.



Thanks again for your choosing our products and your valued comments and suggestions!




Lost or have not received your license code?
Please click here to get your license immediately.


SuperTintin does not record the remote webcam, how can I fix it?
There are rare times that the recorder may fail to detect the remote cam (the other party's video). In most cases, you just need to hang up the Skype call and call again. Please check this post for further information.
SuperTintin and/or Skype crashes when I try to record a call.
Please check if there are other recorders installed in your computer. Please close them or remove them temporarily from your computer as they may be interfering with the operations of SuperTintin and/or Skype. However, if the problem continues or if you need further assistance, please send an email to support at supertintin dot com.
SuperTintin shows "No Stream to record", what happened?
You just need to open the SuperTintin recorder first before starting a Skype call or video call, so it can properly recognize and record the corresponding video and audio streams. Please also check if you have the latest versions of Skype and SuperTintin installed in your computer. Download latest SuperTintin here.