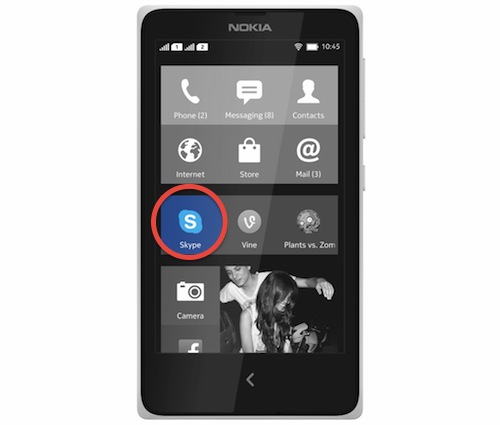 Skype is an essential app on any smartphone and is part of the top 10 most downloaded apps of all time for Windows Phone, iOS and Android devices. This year, it is introduced to the Nokia X family of smartphones.
Here's a guide to the features of Skype for Nokia X family.
Ability to reach anyone, anywhere.

Using the Skype for Nokia X app, you can connect with people you care about even if they are using Skype on other devices like PCs, Surface, Windows Phone, iPhones, iPads, Kindle Fires, Xbox Ones, Androids, Macs and even TVs.
Reachability

The Skype for Nokia X app has a very minimal impact on battery life so it can be run in the background. As a result, your loved ones can reach you any time since the app is always open and just running in the background.
It is also easy to switch from a Skype call to a phone call.
Skype call waiting is also available.
 Flexibility

You can make calls any way you want them. Navigating from landscape to portrait view is easy during a call. Toggling between front and back cameras is also easy.
Skype knows that not all your family and friends worldwide are always reachable via Skype. Because of this they are offering incredibly low rates so you can call your family and friends on their landlines and mobile phones.
In fact, with the purchase of any Nokia X smartphone, you can avail of a free first month service of Skype's Unlimited World Subscription which allows you to enjoy unlimited calls to landlines in 60+ countries and mobiles in 8 countries. This promo is available to select markets only namely: Brazil, Indonesia, Italy, Kazakhstan, Kenya, Malaysia, Mexico, Romania, Russia, South Africa, Thailand, Turkey and Ukraine.
Enjoy more of Skype by recording your Skype video and voice calls. You can get a free Skype video call recorder by visiting www.supertintin.com. Head over to the website down and download your free Skype video call recorder today!