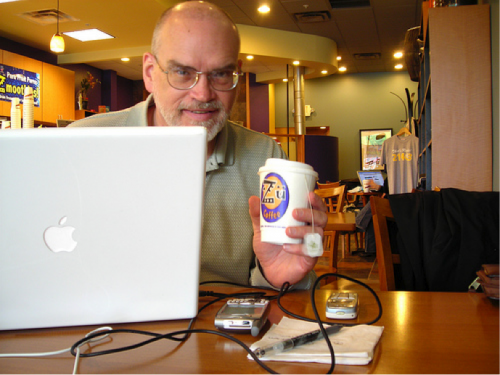 Keeping the family together is a tremendous challenge when you or your spouse has to go abroad or work in another city. You'll be missing out on important events and milestones in your family's life. Your baby's first unassisted step, her first word, birthdays, your anniversary, the list goes on.
Even with Skype video calls and other messaging services, it's still tough when you're living in a different time-zone. Juggling schedules for that much awaited video chat can be a nightmare. Night for you can be day time for your family and there's always the chance that one of you will be offline.
If you're a Mac user, the good news is Skype just rolled out its latest feature targeted to help families bridge distances even if they're offline. Skype video messaging feature allows you to send up to 3 minutes of video messages for those times when SMS or voice calls are not enough.
If you already have the latest version of Skype set up in your Mac, it's a snap to record and send your video message to your family.
Launch Skype on your Mac
Go to the Conversations menu in Skype
Click on the "Send Video Message" on the drop down menu.
Click the "Record" Button at the bottom of the camera screen.
Start recording your Skype video message!
When recording, you have the option to cancel your video message or review and save it. Skype saves your video message in a downloadable Mp4 format making it available even if the recipient is offline.
Skype offers this service free for the first 20 video messages before you need to upgrade your plan to premium. With this great feature, you can easily surprise your kids with a warm wake-up message even if it's midnight in your part of the world.
PS: Keep back-up copies of your Skype video messaging. Try Supertintin, a third party application that records video and audio files transferred through Skype. You'll have the peace of mind knowing your video messages are safe and available right at your fingertips anytime you want to touch base with your family.