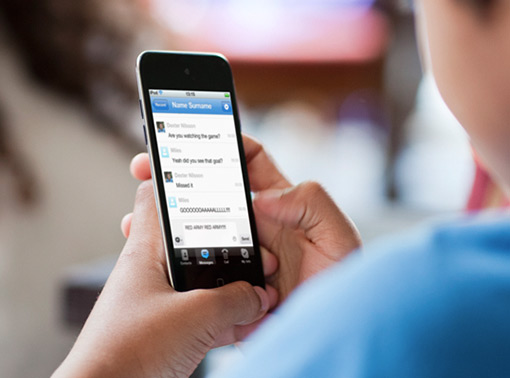 Many are unaware on the beauty Skype instant messaging has. Here are four tips for you to improve your IM and to become an IM Genius:
Make your font unique!
When you're a Windows user, you can change your font type and font size. This feature is also helpful for users who find the default font hard to read. To change your font, just follow these easy steps:
In the menu bar, go to Tools > Options.
In the Options window, go to IM & SMS and click IM Appearance and lastly, Change Font.
Choose the font you want to use and then click OK and Save.
Resize your IM!
Do you find the large white spaces in your instant message box a little bit off? Worry no more because you can resize your IM box quickly. Here's how:
Just point your mouse cursor in the border of your left or right box.
The resize cursor will appear and you can drag the border to your desired size.
Put your chats in separate windows!
For Windows users, there are two ways in viewing your chat. The Default View is what you commonly see in Skype where all the messages are just in one single window. The Compact View, on the other hand, offers you to put your chats in separate windows.
To try Compact View, just go to the menu bar and select Tools > Compact View. You can now start opening new chat windows by simply double-clicking the group or contact's name. If you want to go back to the Default View, just return to the menu bar and select Tools > Default View.
Talk in Third Person!
Care for a little cool change? Well, try sending messages in the third person! Simply put /me on the message you want to share. For example, typing "/me excited for the drinks" would appear like this:
Now, changing your IM setting is just one way. You can try to record your Skype calls through one of the best audio and video recorder in the market—Supertintin. Check out its great features in www.supertintin.com.