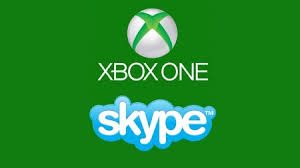 Knowing how to use Skype on Xbox One is a good thing, but knowing these cool tips that this article will show you today, will definitely make you ahead of other users. Although these tips may seem simple to others, but you can bet that only a few chosen users know these techniques.
How to Turn Off Auto-Zoom Feature?
Skype Xbox One uses Kinect to make your image on the center of the screen always. Whether you are alone or with other people, it will always make you on the center of the screen. This can be bothersome especially if you have many kids that are running around during your Skype call. Well, there's a simple solution for your problem. You can turn off this feature by moving the cursor on your video in the bottom right of the screen and just press A to turn auto zoom on and off.
How to Use Your Mobile Device as a Keyboard?
As we all know, the Xbox One controller is not designed to replace the functions of your keyboard. But if you want to instant message anyone through Skype on Xbox One, you can always use SmartGlass. This application is available in Windows Phone, Android, iOS and Windows 8 tablets. It turns your mobile device as a duplicate screen with the Xbox One and interacts with the activities of your Xbox.
How to do Other Things While on a Skype Call?
If you want to play a game while on a Skype call, you can always do that because of the built in multimedia feature of Xbox One. This feature will turn on automatically once you start playing or doing other things while on a Skype call. Your Skype call will automatically continue to audio call only once it moves to the background.
You can always record Skype calls using an innovative Skype video call recorder that is called Supertintin. It can record high quality audio and video calls. Just visit their website at Supertintin for more information.