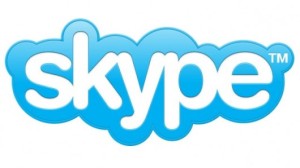 Here at the SuperTintin HQ, we absolutely love using Skype. It's a great way of keeping in touch with the parents, chatting with friends who live on the otherside of the pond, and keeping up-to-date with many of our work colleagues who work right across the globe. But, despite our passion, there are still a lot of people who are a little nervous about using Skype. And, we've found that the main problem is a lack of real knowledge of what Skype is all about. So, we wanted to tackle that, starting with the cost of Skype.
It's incredible how many people I asked, thought Skype was "too expensive", and were shocked when I told them, that it wasn't that expensive at all. In fact, Skype prides itself on offering an alternative to your typical phone service, at a fraction of the cost, and there are four options available to customers:
Free: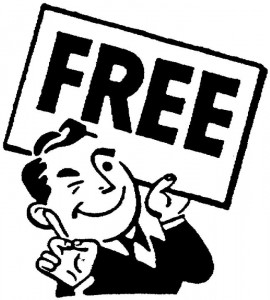 For absolutely no cost at all, you can make Skype-to-Skype calls, one-to-one video calls, you can send instant messages to your friends, and Screen Share.
So, as long as your friends have Skype too, and you only intend to talk to one person (or Web Cam) at a time, Skype will not cost you a single penny!
Pay-as-you-Go:
The Pay-as-you-Go option is perfect for anyone wanting to send text messages (SMS) to their friends mobile phones, or are looking to use Skype to make phone calls to mobile phones or landlines, rather than to another PC.
On this service, calls can be as little as 1.6p (including VAT), and works exactly the same way as a Pay-as-you-Go phone:
You top up your Skype service with the amount that you need
Credit is deposited into your Skype Account
Everytime that you make a call, or send a Text Message, the cost of the call or message is debited from your Skype Account, until you run out.
Once you have used up all of your credit, you simply top up again.
Note: Connection fees apply, but you can call landlines in over 30 different countries at low prices.
Pay Monthly: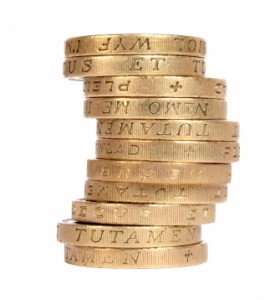 The Pay Monthly option, is very similar to having a Mobile Phone, or Internet Contract, and entitles you to the lowest call prices available to other Skype computers, landlines and mobile phones. You even have the option to choose between a three month, or a twelve month contract, allowing you to "test the water" for a while, before taking the leap, if you choose to.
You can even choose unlimited calls.
Subscriptions cost from £5.74 (inc VAT) for Unlimited calls across Europe, £9.19 (inc VAT) for unlimited World calls, across 40 nations, and from £12.64 (in VAT) for unlimited global calls, PLUS bonus Skype Credit each month.
AND, if you sign up for a twelve month contract with Skype, they'll give you 15% off!
Skype Premium:
Skype Premium is perfect for businesses who have several national or international offices,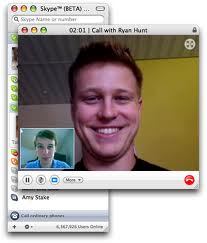 colleagues that work from home, or bosses that choose to work, even when they're on holiday in the Bahamas!
With the Premium Package, you can make Group Video Calls, allowing you to connect with upto ten Web Cams at any one time.
If your company has many Offices, it may be beneficial to get one of Skype's Monthly Subscriptions. Costing only £5.74 (inc VAT) a month, you can make as many Group Video Calls as you need to each month. And, if you purchase a three or twelve month contract before the end of February 2011, Skype will give you 33% off.
However, if your business only makes Group Video Calls once a month, or less regularly, then it probably isn't worth paying for a monthly subsription. Which is why Skype has come up with the "Day Pass". For just £3.44 (inc VAT), you can make as many Group Video Calls as you like, over the period of 24 hours!
See. Those prices aren't so bad are they? So, if you're sold on the idea of using Skype, don't forget to get your SuperTintin Call Recorder software, so that you can record your calls and keep them as memories, or archive them for future reference. It's as simple as pressing a button!