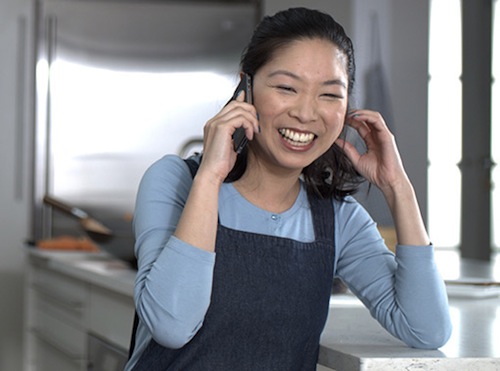 While Skype to Skype sessions are more frequently used, there are times when you have to contact or add to your video conference list someone who is not on Skype.
Besides voice and video calling with other Skype users, you can also use the software to directly call international and domestic mobile phones and landlines.
Calling international phones and landlines directly using Skype calls is relatively less expensive than using the international calling service of most telecom companies. If you are on-the-go and if you usually keep in touch with clients outside your country, you can use this to cut on your expenses. The service only costs two cents per minute.
Here are some tips on how you can get the ease when using Skype to call phones and landlines:
1. Decide which plan is suitable for you.
You can choose between Skype's Pay As You Go and Pay Monthly rates for your domestic and international calls. If you think you only need to call clients directly on their phones and landlines once or twice a month, then you'd better go for the Pay As You Go. If you need to keep in touch daily with clients who are not in Skype, then Pay Monthly rates seem suitable for you.
2. Be familiar with the way on how to use Skype for calling phones and landlines.
Whether you are using a PC, a Mac or a mobile phone, contacting phones and landlines through Skype is an easy task. In the Skype window, just click the "Call Phones" icon and choose the flag of the country where the person you are trying to contact is. Afterwards, type in the number of the person you want to call.
There are times when you have to dial extension numbers during a call, you can easily do so by selecting the Show Dialpad option on the bottom part of the call box.
3. Organize your contacts list.
To save time and avoid confusion when directly calling landlines and phones, you can easily save the numbers you typed to your list of contacts. You can easily do this by clicking the Save to Contacts options the first time you typed in the number.
You can also easily record calls made directly from Skype to phones and landlines using a free Skype recorder. You can use SuperTinTin to archive or document your Skype meetings for future use.