Whether you want to call your loved ones from different places at the same time or call your employees or partners for business meetings, Skype doesn't fail to give you easy and almost free group video calls. It's quick and it lets you save your time and money.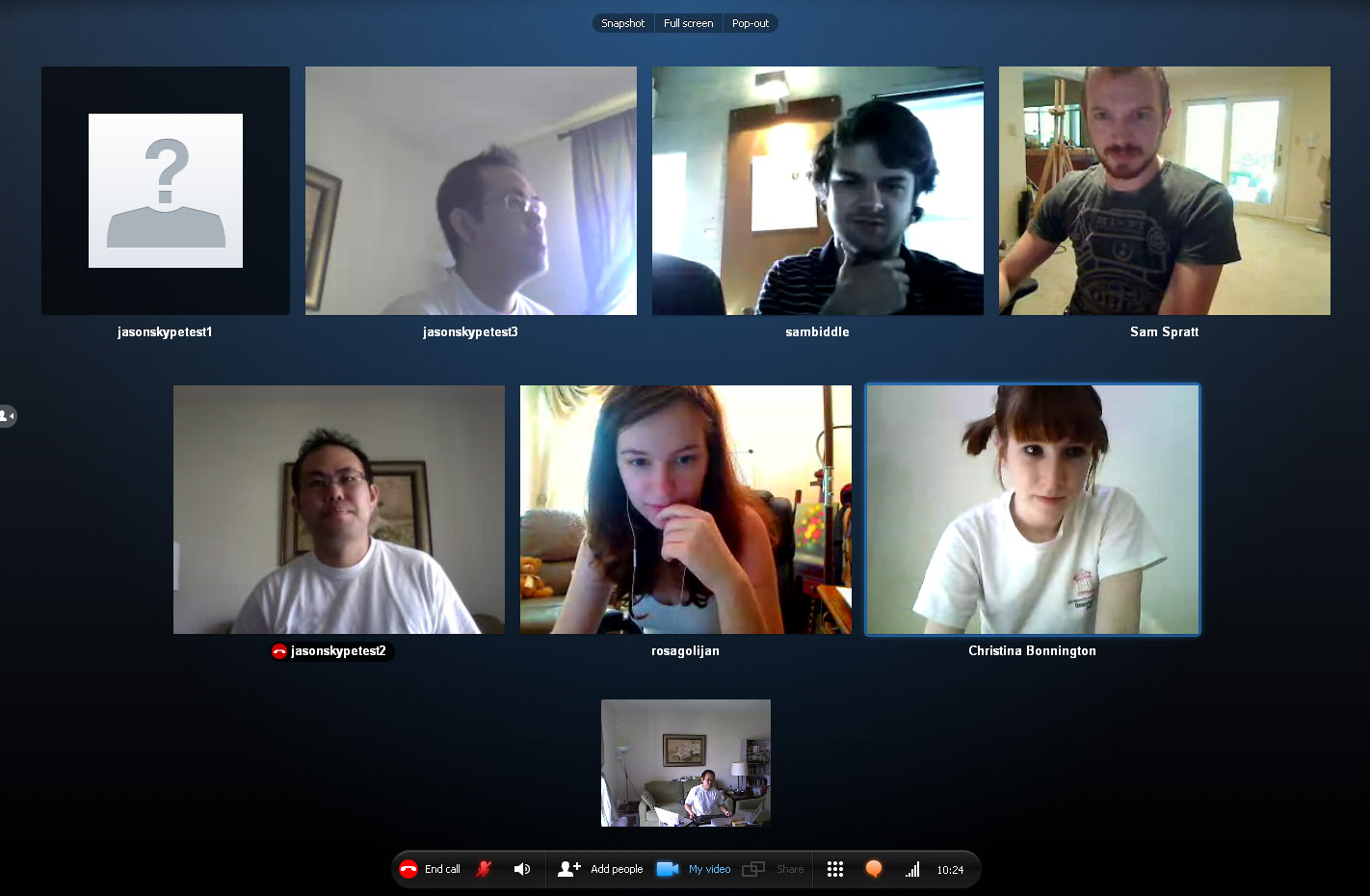 What do you need?
You can make conference calls using Skype but the number of participants depends if you have are using a free or paid version. Just make sure you have the following:
latest version of Skype
webcam
mic and speakers or a headset
high-speed broadband connection (the faster, the better for more participants)
How do you start a video conference?
In your Skype menu, click Contacts
Select Create New Group…
Drag contacts into your empty group box
Click Video Call 
You could still add other contacts during calls, just drag them into the existing group video call
What more can you get?
Remember that if you're using Skype for free you could only have 3 participants in a video conference. If you want to add more, you could buy a premium subscription or Skype credits to enable assigning the group call feature in your Skype manager.
Subscribing to Premium or having Skype credits could let you call up to 10 participants, just make sure that you and your group's internet speed is good enough to make smooth-flowing calls at the same time. You can also share screens and send files for the group.
People using the Skype app on their mobile phones aren't missed in group calls. You could still join them as a group participant (audio only) wherever they are with their phone.
We've been used to Skype with its one-on-one calling features, but it's better enjoyed if you could add more people for more memorable and fun Skype conversations. Speaking of memorable, don't forget to install a free Skype video recorder so you won't miss important details in your group calls.