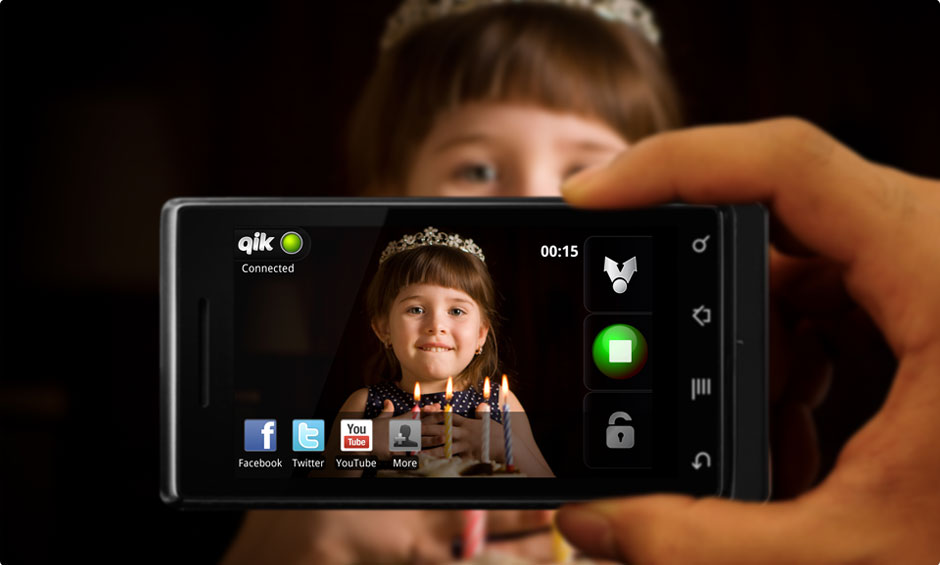 Ever felt like moments pass you by without being able to experience each of it? Why not try to capture everything with today's technology? With today's changing times, an hour flashes by our faces, and minutes need not be counted.
Today, changes have also amplified the distance between people and this era have just gotten busier by the minute.  But yet again, technology saves the day with the all-new Qik Video App from Skype. Skype video calls will never be the same!

With an app setting its quality to high technology phones such as iPhones and Androids, Qik surely is in its game to give you an excellent service. Record your videos and share it to anyone, anywhere in the world. This Skype video calls app allows you to do live video calls over 3G, 4G and WiFi connections between Qik iPhone/iOS and Android users. Apart from this, it also allows you to receive video mails in the easiest and fastest way possible.
It gets better as it has features such as video editing and 13 real time effects. You can now collect videos in your very own mobile video library and see videos from your contacts from a video feed. It does not only help you reach out but also keeps you updated while being in sync with Twitter, Facebook and YouTube!
There are a million reasons to love this app so try it for your self! So download Qik now and say a quick hello to rekindle ties with an old friend through a video mail!
PS: Do try out Supertintin for Skype as well. It's a Skype video recorder app that lets you store your memories as video on your computer.