Pissed off of how these fax machines remind you of the stone age? In today's digital era, people are used to accomplishing a day's work with the help of a few clicks. The Internet and a number of popular applications, one of which is Skype, made this possible. This is why you now feel this way with fax machines.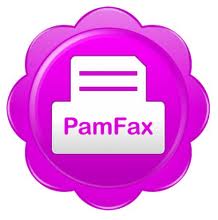 Now, Skype has created a way to make sending faxes easier through the PamFax App. PamFax App is a software application that let's you send and receive faxes worldwide, online! With the help of Skype, you can receive updates of your sent or received faxes via chat. Now, you can stay on your computer's desktop to multi-task while PamFax App allows you to maintain your all-digital working lifestyle! You can actually get the PamFax working habit in 3 easy steps.
1) First, sign up to PamFax for free! Upon signing up, perks are already offered to you for there is no need for a credit card to sign up plus, your first 3 fax pages are all free!
2) Afterwards, create and send your fax. PamFax allows you to send soft copies of your files as faxes. On the other hand, you can also receive faxes directly in this app through its unlimited and free fax reception. Also, creating your fax is no sweat because all you have to do is upload your files, select a cover page and hit send. No need to worry about the quality because this app recognizes 12 languages and does not display any ads without your consent.
Sending is also very easy because it allows you to send to multiple recipients by selecting contacts in an organized address book. Also, it has a built-in support for Windows, Mac OS, iPhone, iPad, Android and webOS. All of these are offered in pay-as-you-go or subscription options.
3) Lastly, trash your fax machine. What could be a better way to send faxes than with an app integrated with your desktop computer?
Skype has integrated with a number of wonderful services through a bunch of amazing apps. An example is its integration with SuperTinTin, which allows you to record your video and audio calls all for free with the Skype Video Call Recorder. Now, here comes PamFax, another integration that will keep you wanting for more! There is more to this app than a fax machine so sign up to PamFax now and discover!