Is your buddy having a bad day? Did your gal pal land her dream job? Whatever the occasion, big or small, give your friends a reason to smile, and do it with a beat through Say it with Skype.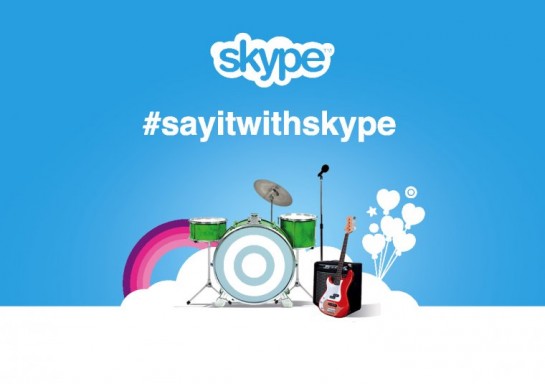 Say it with Skype is one of the newest app from the most popular communication service worldwide, Skype. It creates video greetings so personalized you wouldn't know you and your friends are miles apart.
What's more, the app provides you a lineup of talented artists and bands to help you make your greetings more special. So, whether your friend likes to headbang it, dance to some techno beats, or wind down with some whimsical tunes, you can choose the bands to play for you, like Jettblack, The Whip, Body Language, and so much more. It's like making your own musical greeting card, only ten times better.
Start creating your group video greeting by logging in your Facebook or Skype account to go to the Say it with Skype page. Next, choose the occasion you want and the tune that goes along with it, such as "Happy Birthday" or "You Rock!" Type in the name of your friend you want to greet, and pick out the band your friend would like the most. You can even rock out and sing along with the band by turning your own webcam on.
If you're the shy type, just post a picture of you and your friend, and send a short greeting for the band members to hold up in cardboard signs. Once you're done, send the video and in minutes your pal will have a greeting he'll never forget.
With Skype, keeping in touch has never been easier. Getting together has never been more fun. Share the experience of being remembered and tell your friends 'You Rock!' with Say it with Skype. Even better, record the experience with Skype recorder software SuperTintin for some everlasting memories.