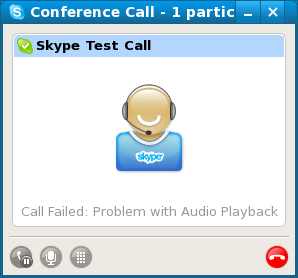 Anyone with a camera, a speaker or headphones, a computer or laptop, and internet connection can use Skype and enjoy its advantages. However, as with any technological tool, it has its disadvantages.
For instance, Skype users sometimes come across a "problem with playback device" error when making calls. When you get an error like this, it just means that you need to select another playback device. Here's how to do it.
How to fix the "Problem with Playback device" error when making calls

Go to Tools on the upper left screen of Skype.
Click on that and look for Options.
Go to Options. Clicking on this takes you to a window with a few Skype settings that you could configure.
Look for the Audio settings on the left column of this window. Click on that.
Choose Speakers on the middle of the screen.
Scroll down through the speaker options, choose one, and test it in Skype.
Try these easy steps for troubleshooting Skype and get back into communication with your clients, your friends, family, business partners, or loved one.
PS: SuperTinTin makes it easier to record your Skype calls. Try it today!