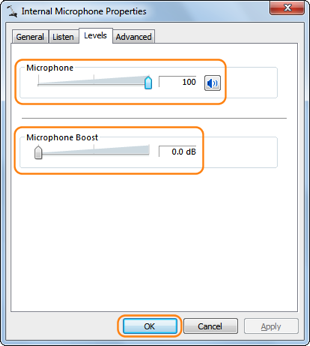 Skype can be a powerful tool for communicating in the workplace or at home. Therefore, it is important to ensure that your connection is clearly heard from both ends of the line. When internet connection is not an issue, you can have better Skype conversations by adjusting your sound settings on your computer and in Skype. Here's how to do it:
To find your PC's audio settings, click Start and type "Sound" on the search bar.
Click "Sound" to launch the Sound Screen window.
To change your PC's playback options:
Go to the Playback tab and click on the device you use for Skype (e.g. Headset or mic).
Click Properties. Make sure Use this Device (enable) is selected in the Device Usage drop-down list.
Then, go to the Levels tab. Make sure the Speakers/Headphones volume is adjusted according to your liking. (Word of caution: Full volume settings may damage your ears.)
You can also record Skype calls or record Skype video calls:
Go to the Recording tab on the Sound window.
Select the recording device installed in your PC. Make sure it has a tick on it. If it doesn't, click on Set Default and click OK.
Click on Properties. Make sure that the Use this Device (enable) option is selected in the device usage drop-down list.
Click on the Levels tab. Make sure that the microphone volume settings are properly set and not muted.
Set the Microphone Boost to minimum to disable it and click OK.
You're almost set! Now it's time to check if your audio settings on Skype are good to go.
Sign into your Skype account.
Click Tools > Options.
Select Audio Settings on the Options window.
Select the devices from the Speakers and Microphone drop-down lists. You may also adjust the volume levels to your liking.
Click Save.
Now you're ready to make your crystal clear Skype calls. Here are a few more tips: it is advisable to make a test call prior to your scheduled call. If you are not satisfied with the quality and would like to make further adjustments to your audio settings, you can follow the steps above and adjust the settings according to your comfort level.
To record your important interactions, you can download a free Skype video recorder from Supertintin.