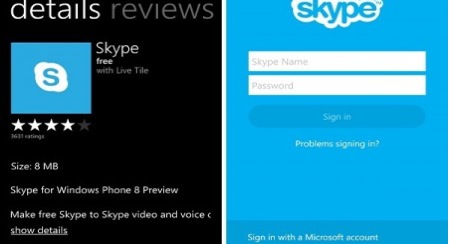 While Skype is generally a very user-friendly platform for video calls and instant messaging, you might need a helping hand when using it in devices that are new or unfamiliar to you. For this reason, we have created this simple guide for those who want to use Skype for Windows Phone 8.
How to Start Conversations Using People Hub
By now, you probably know already how to initiate conversations with your Skype for Windows Phone 8. We're guessing though that you didn't know it can be done from People Hub, right?
You see, by signing into your Skype using Windows 8, your contact list gets added to People Hub. So if there's anyone you want to call on Skype, just access People Hub, choose a specific contact, and tap the Skype button. 
How to Multi-Task during Skype Calls
Yes, you can do other stuff with your Windows 8 mobile even while in the middle of a Skype call. To do this, simply tap 'profile' or 'chat' to access the profile or send a message to the person you're currently talking to. In addition, you can check out your recent conversations by tapping the round, blue button at the upper right corner, just above 'profile'
How to Set Lock Screen Notifications
Say, you're someone who's busy most of the time. So you'd probably want to be notified of any unread Skype chats or calls even while your phone's screen is locked. Well, you can turn on those notifications with these simple steps.
Access your WP8's Settings menu
Select the Lock Screen option
Tap the "+" button
Select Skype
Recording with Skype for Windows Phone 8
Regardless of what device you'll be using for your Skype experience, you might also want to know about how to record Skype calls so you can look back on the important details of your personal or business conversations. You should download Supertintin's Skype video recorder if you want to do this.