The newest operating system that is Skype for Windows 8 was just recently launched featuring a more stylish and cutting-edge design for the software. But apart from the exterior boost, this newest upgrade from Skype promises a faster and user-friendly interface.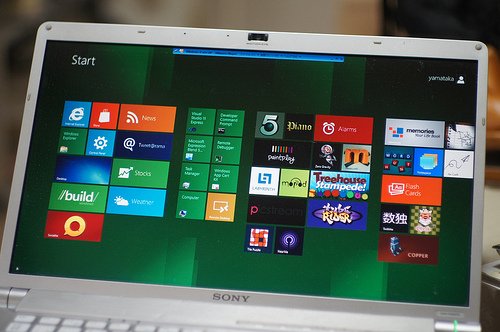 Among its most distinctive features include applications being viewed in full screen as well as horizontal swiping. It also highlights this "snap" feature that permits users to simultaneously run two applications where in one app is the primary display and the other is shown by the left side of the screen.
Once installed, the app automatically starts on this big live tile (which you may choose to shrink if the enormous size seems too bothersome for you) that displays the Skype logo including your notifications and messages.
Skype merging with Windows 8 is one of the most talked about team up of the year and it wasn't really such a bad idea after all. Skype for Windows 8 is a beautiful application integrating instant messaging and individual and group calls (for both video and audio) in a modern interface. In fact, you could also be able to record your Skype calls and videos with Windows 8 if you install a  Skype recorder such as SuperTinTin.
If you've created your Skype account already and you wish to make your first video call on Windows 8, here are a few steps you might like to follow.
 Start the Skype application.
Choose the contact you would like to call under the people or favorites.
A conversation window should open. Click on the green video call icon to begin your video call.
The color of the screen must change, a call bar should be seen exactly at the bottom of the screen and you should be able to hear a ringing sound that will stop until the person on the other end of the line picks up.
Lastly, smile and say hello!