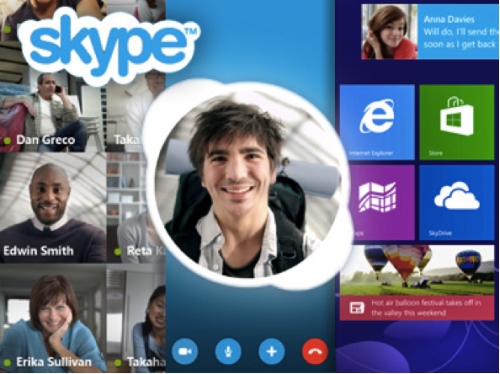 Skype is a wonderful online tool not only for doing video calls or chatting, but it has also been optimized to do file sharing. For Windows 8, the steps couldn't be any simpler. You can send and receive files even when you're in a call or in an active conversation. The best thing here is that there is no limit to the size or number of files you can send or receive. It can be as small as picture or as heavy as a recorded Skype video call. Here's how to share files using Skype.
How to Send Files
In an active instant message conversation, once you have selected the person or group you want to send files to, click on the "plus" sign and click "send files".
If you are in a call, click the "options" button between the "microphone" and "end call" buttons. Then click on "send files".
Once you have selected all the files you want to send from a specific folder, just click on "send" on the lower right hand corner of your screen.
If you want to cancel sending files, click the file then select "cancel sending".
How to Receive Files
When in an active instant message conversation, just click on the file to download it.
If you are in a call, click on the "notification" on the upper right hand corner of your screen. On your conversation window, select the file you would like to download.
If you wish to cancel a file that's downloading, just click the file and select "cancel download".
You can view all the files that you have downloaded via Skype by going to C:\Users\user_name\Downloads\Skype wherein "user_name" is your Windows 8 username.
With these simple steps, sharing lovely pictures to your family or sending important PowerPoint presentations to your boss can be fast and efficient. And if you're looking for the best, efficient and hassle free Skype Video Call Recorder, visit http://www.supertintin.com/.