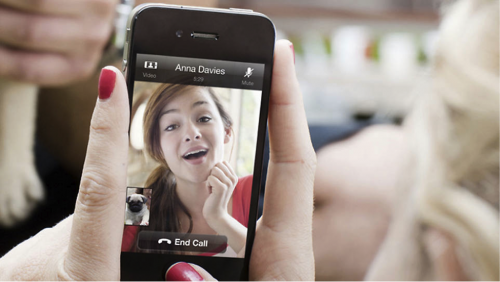 Want to use Skype but don't have time to use your PC? You can use your Smartphone in having that conversation! But how do you use Skype for Android, iOS, and Windows? Read on and find out how you can use Skype for smartphones.
For iOS
Hold it. Be careful not to cover the front camera with your finger.  As for the iPad, when you are holding it on landscape, be careful not to place your thumb over the camera at the side. Best use a stand for lengthy calls.

Manage contacts. Contacts from your desktop application should already be loaded on to your smartphone, but if you want to add more contacts, simply tap the plus symbol on the top right to save numbers, import from your device or search the Skype directory.
Save battery power. Go to Skype Setting on your device's setting menu. Unclick the sign in automatically box.
Save Money. If you have a Skype Premium Account, you can select a country to which you can call for free. Once selected, you can call that country from your device for free.
For Android
Check for Support. Skype is slightly different for Android. But for those using Android 2.2 can only make use of the rear camera, while Android 2.3 and higher can make use of both cameras.
Conserve Battery. Turn off notifications, Auto sign in, and start automatically. This will help conserve battery power.
Enable Video Calling. Some devices have this switched off by default. Just go to settings and enable it.
For Windows Phone
Receive Calls Even with Skype App Closed. This feature can be switched on from the application's settings.
Skype Preview. Try using the new top of the line Skype App for Windows Phone 8 by downloading it in preview form
Windows 8 Tablet. The new Skype format for windows 8 is tiled to match the windows 8 design. Download it from the app store and it should work like normal Skype app for tablets.
And while you're using Skype for smartphones, why not capture the moment with a Skype Video recorder? SuperTinTin allows you to record video calls by capturing original media data while making sure there is no data loss.