The Skype software is up-and-coming with over 280 million users monthly. So it's definitely no surprise that its iPhone app is also one of the most downloaded in the App Store. But this time, it's no longer just the IPhone users who can easily enjoy chatting with friends, making phone calls and even recording video calls with a Skype recorder like SuperTinTin. Now, Android users can too.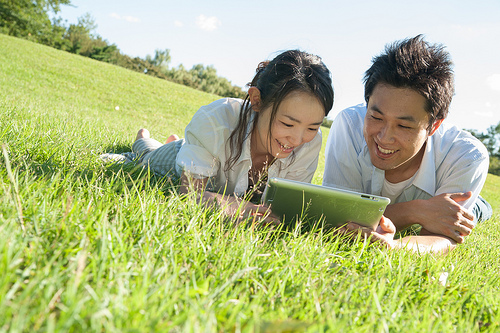 Skype just recently developed a major update for Android which is the Skype 3.0. This new version of Skype is optimized for many widely used Android phones as well as Android tablets like Google Nexus 7 and Samsung Galaxy Tab 2. And with this latest update comes quality improvements.
Here's a list of what the new Skype 3.0 can offer you:
A More User-friendly UI
The former version of Skype for Android wasn't exactly as user-friendly. The UI was awful (since the app was originally designed for phones and not for Android), a lot of bugs used to pop up and the touch buttons weren't working properly, therefore making it difficult for users to select an option.
But now that Skype 3.0's here, users can enjoy a fully-functional Skype on their Android tablets or smartphones.
 A Merged Skype and Microsoft Account
As Microsoft has already bought Skype, this whole merging thing has long been anticipated by users. With Skype 3.0 for Android, you can now sign in to your Microsoft account using Skype and sync your contacts on both accounts so you can view them all in one interface.
Better Call Quality
A number of users, especially those using tablets have previously complained about the deficient call quality of Skype. With the new upgrade, this shouldn't be a problem anymore.  The all new Skype for Android uses a wideband audio codec known as SILK. This codec adjusts with your Internet connection regardless of the speed, making audio quality a lot better even though your Internet speed may not be as stable.