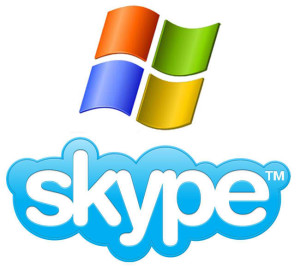 Account linking is a pretty nifty invention that most people engage in today. Twitter accounts are linked to Facebook accounts, Tumblr and Pinterest are linked to Twitter, and so on and so forth.
Cross-posting is convenient, but what if you get tired of it? Microsoft and Facebook can both be linked to Skype accounts to import contacts and have ease of sharing.
However, the link becomes inconvenient, and some get tired of it. Others stop because their privacy is compromised. How then do you fix Skype linking these accounts?
The answer is simple. You just go to the program or site settings and unlink. But, there are times when the button you're clicking is stubborn, and your account just can't get unlinked. Don't panic, because there's still something you can do.
The unlinking happens at the Skype  Account profile page. When you visit that page and you can't unlink your Facebook or Microsoft account, it may be because you've reached the limit of the number of times you can unlink your accounts from Skype. It might also be a bug or a glitch. Whatever reason it might be, if the unlinking won't work, the best option is to contact Skype customer service so they can process the unlinking.
Once you contact Skype, they'll be asking you a few details about your account, and once you've answered them, they can process the request. After which, you will be given a set of instructions that you can follow to unlink your accounts manually.
A good Skype recorder like SuperTinTin can come in handy in times like these. With a nifty program to record Skype calls, you can easily go back to instructions given to you if ever you need them again. SuperTinTin is a guaranteed safe software and a powerful tool that lets you record Skype calls fast and upload recorded data in a jiffy.