If you think there's nothing more to Skype but only make and record Skype video calls, you should know more. Activate that Facebook button in your Skype to enjoy both's features in one window; or you could try the other way around using your Facebook.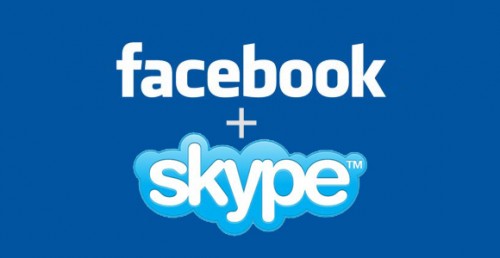 Facebook With Skype
Call your friends in Facebook with Skype, just remember to sync your contacts.
For Windows
Click the Contacts tab
Click down the arrow next to All and select Facebook
Click Connect to Facebook
Log-in your account by entering your Facebook account details; if unregistered, click Sign up for Facebook
Click Log-in to enter Facebook
For Mac
In the sidebar, click Skype Home.
In Skype Home, click the Settings icon and select Connect to Facebook.
Enter your Facebook username and password, then click Log in.
With Facebook in your Skype, you can now view and share statuses, photos and everything that you usually do in your Facebook's News Feed in your Skype Home. You can still hit that Like button and leave a comment.
Skype in Facebook
The video call feature that you see in your Facebook's chatboxes are powered by Skype. So whenever you want to see and call some of your Facebook friends, just click that button.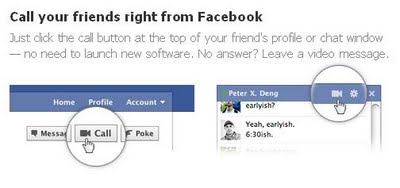 In your Facebook page, click on a contact whom you wish to call from the contacts bar on the right side
Click the video call button that you will see on the upper right side of the chat box
Even though you can use the video call feature with your Facebook account, you can't make video calls unless you have the latest version of Skype installed in your desktop. Also, some of Skype's features aren't available for Facebook such as group video calls, sharing screens, sending files and sending SMS.
Skype in Facebook or Facebook with Skype? What's your choice? Anyway,  whichever you choose guarantees you to make video calls and send messages. Just don't forget to have a webcam.