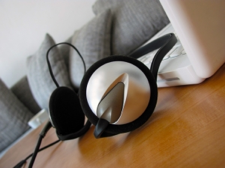 One of the common problems you might encounter when using Skype is connection quality. The usual source of this problem is involves internet connection. Either you or your friend's connection is unstable or slow. Your Skype experience doesn't only need a fast connection, but a reliable one in order for you to enjoy it at its fullest. Below are quick tips on how to improve your connection:

 Make sure that both of you are using the latest version of Skype. You can check this by clicking on the 'Help' tab and select 'About Skype'. A window will appear showing the version of Skype that you are using. To update your version, simply select 'Check for Updates' under the 'Help' tab.
Avoid downloading huge files such as movies or music when using Skype. This gravely affects the quality of your call as it shares with your internet connection.
A wired connection is always the best option. If you have a wireless connection or using a mobile connection, just make sure that you have the strongest possible signal. This will surely improve the way you make and receive calls.
Call someone in Skype from a quiet place. Skype automatically reduces the noise from your background, but if you're calling from a place with extreme noise where cars are honking or people shouting, it surely wouldn't help.
Adjust your volume to hear your friend. You can easily do this by clicking on the 'Tools' tab , click on 'Options', then select 'Audio Settings'. There you can adjust the volumes of the microphone, speaker and even the ringing.
Once you've done these quick tips, then you're most likely to experience good call quality when using Skype. To further improve the reliability and quality of your calls, you can always use other device extensions such as microphones, headsets, and video cameras.
Another enhancement to your Skype usage is Supertintin. It offers a Skype recorder app that enables you to record Skype call or Skype videos.