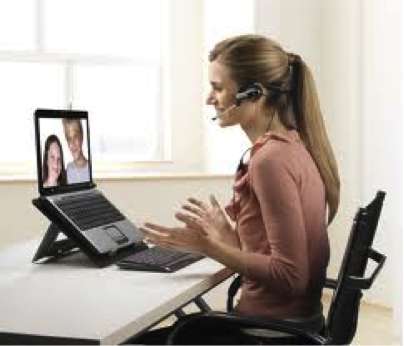 Ever experience calling someone through Skype but the audio quality is so bad that you cannot understand even a word he/she is saying? Well, this article will show you how to drastically improve Skype sound quality of calls.
Use A Headset. Sometimes it is your audio set-up that is to blame for poor audio output. It is advisable to use a microphone/speaker headset instead of the built-in speakers and microphones in your laptop. Browse the Skype's official website to see recommended brands of headsets.
Use An Ethernet Cable. If it is possible, use a cable when connecting your computer to the internet to avoid interference and loss of signal especially if you are using cellular-data signal.
Upgrade Skype. If you are using an older version of Skype, then there maybe some bugs that are fixed by downloading and installing the latest Skype software. Be sure that you are running the latest version of Skype to avoid poor sound quality and other problems.
Check Your System Connections. Be sure that your audio cables are not loose and that it is snugly fitted in the computer. Sometimes, loose connections affect the sound output of the computer.
Remember To Use The Volume Control. Simple things are sometimes ignored leading to problems that seemed very difficult to solve but in truth, the solution is just in front of you. You must know how your devices and gadgets work to attain best results. Always read the manual of every device you are using.
So there you have it, the surefire ways to improve the audio of your Skype audio or video call. It is important that the audio quality of your call is excellent especially if you are dealing with clients or customers via Skype.
You can also record Skype video calls for future use. The best Skype recorder software today is Supertintin. You can visit their website supertintin.com for more information about this Skype recording software.