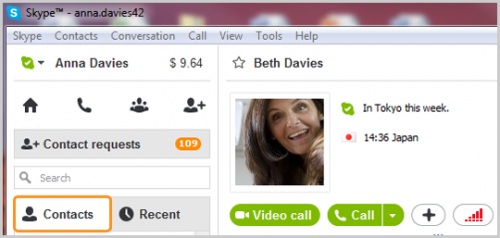 Want to improve your Skyping experience? Listed below are 10 useful tips to help you get better Skype calls.

1. Fast, reliable connection
Quality of Skype calls greatly depend on your internet connection. To yield better results, it is best to go for wired connections.
2. Use headphones
Use headphones for better sound quality. Also, if privacy is an issue, this is an advantage for you.
3. Find a quiet place
For an easier conversation, find a quiet place. It is hard to talk in a place where there are a lot of distractions.
4. Well-lit room
Be sure to stay in a place with natural lighting as possible. A good webcam will do you no good without a decent lighting.
5. Get a good webcam
A good webcam always yields better results. So, it is best to invest in a decent webcam.
6. Install the latest version
Be sure to download and install the latest version of Skype to ensure smoother and better Skype calls.
7. Close other programs
Opening a number of programs at the same time can make Skype a bit slower. Stop those programs for a few minutes then proceed with what you're doing after the call.
8. Do a test before the call
Do a test on your computer and network before each call. It is better to identify and resolve the problem before starting your conversations with your loved ones.
9. Use a microphone
An external microphone is better than a built-in one. Also, get closer to your microphone for a better audio.
10. Skype support
Visit www.skype.com/support for more information and tips on how to get the most out of Skype.
Now, it is time for you to apply these simple tips and get the best quality of Skype calls every time.
PS: If you need to record Skype calls, download Supertintin!