We've been glad to have Skype in our lives for free video and audio calls, instant messaging, file sharing and more. It has also made us possible to record calls just by installing a Skype recorder. It's a breeze to have these for free but we know in life everything isn't free and so are Skype's features.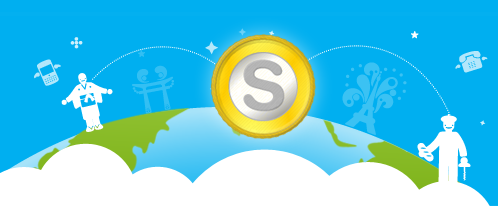 So what are the features in Skype that you should pay for before using? These are the following:
Sending SMS. Depending on the location of the person you want to send a message, an SMS costs from 4.7 cents. Just type in your message with your keyboard and hit send.
Calling landline and mobile phone. Just like when sending SMS, you could call any phone around the world from 2.3 cents per minute with Skype credits or by subscription from $1.09 per month.
Sharing screens during one-on-one or group video calls. Turning on your screen and video camera at the same time is disabled unless you have Skype Premium installed, which costs $4.60 (€3.49).
Video conferences up to 10 participants. Face-to-face video calls are free for up to 3 participants. If you want to add more, one participant should subscribe to Skype Premium or assign the group video feature in Skype Manager.
Accessing Skype's WIFI. With your Skype Credits, you can get access to WIFI hotspots worldwide. You only pay for the time you're online not by the bytes you consume.
Skype to go. By having Skype credits or by subscription, this feature lets you have your own Skype number for your mobile and landline and make calls with the low cost rates of Skype.
Skype's free features make us enjoy our daily calls to other Skype users and with a little additional cost, you can enjoy more with  these paid features. Just choose if you want to buy Skype Credits, get a subscription or install Skype Premium.