Skype helps bridge the distance between people across the world. Its calling and instant messaging services bring people together, even though they are miles apart. Whether for personal use or for businesses, Skype's video calling feature is sure to satisfy with quality calls.
The great thing about Skype is that its calling services are free! With just a webcam and a microphone, you're ready to talk to your wife or check up on your business pronto.
Make your online conversations more personal!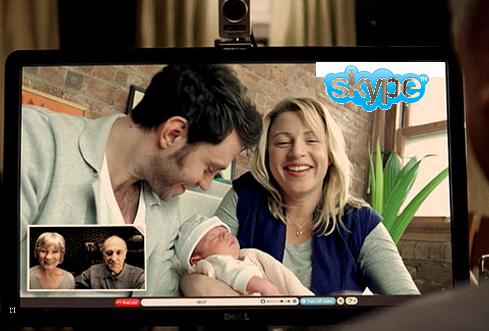 Video calling gets you connected immediately, with just a click of a button and a steady internet connection. You can contact your friends around the world and become more actively involved in the lives of those you care about. The personal touch that a video call can make in online interactions makes Skype's video calling better than other forms of mobile conversations.
Skype's video calling can be used for a lot of purposes, whether it be personal or business. It allows you to :
Keep in touch with your family and relatives in a matter of minutes.
Catch up with friends, wherever they are.
Attend or conduct job interviews.
Attend meetings or conference talks online, and
Create podcasts for online distribution.
Wish there was a way to record your video calls?
Skype doesn't have a built-in feature that allows its users to record video calling, but you can install third-party software to do the job. There are a lot of programs that can help you record your video conversations and save it in video formats to be played on your computer.
Torn on what tool to use to get the best results?
Make the right choice and pick SuperTintin! It works superb and is easy to use, especially if you're using a Windows operating system. It's fully compatible with Windows OS' newer and earlier versions. Plus, it's not a drag to download because it's only 3mb.
SuperTintin can record high quality Skype video calls smoothly. Best of all, it saves your recordings on common video formats like .mp4, .wmv, and .avi. SuperTintin is stable and reliable, so you don't have to worry about being cut off in the middle of recording your video call. Check out their website and give it a try!