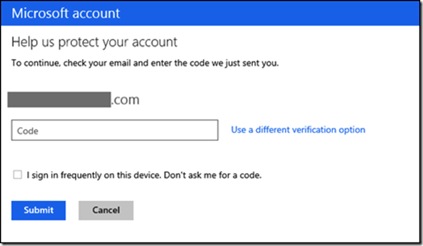 First-time Skype users can now have a simpler and more secure way of signing up for an account. Skype and Microsoft are committed to delivering their connected services with a unified way of access:  your existing Microsoft account. If you are one of the 700 million people worldwide who have accounts with Outlook.com, Xbox or SkyDrive, your email address and password serves as your Microsoft account. You may use the same account to sign up for Skype.
If you do not have a Microsoft account yet, no need to worry. Just fill out the registration form and it will automatically generate a Skype account, which also serves as your new Microsoft account.
The ease of using your Microsoft account is endless. With just one access, you can sign in to any device or service while keeping your contacts and other personal settings. As an example, you can now communicate with your Outlook.com inbox and calendar while using Skype. Of course, you have the option to record Skype calls or record Skype video calls as well.
The most important advantage of signing up with a Microsoft account is increased security. Nowadays, criminals have become increasingly clever in targeting online customers and luring them into joining online scams. As an added security feature, Microsoft will protect your account and enhance password recovery through a two-step verification process. Anytime you access your account, you will be asked for two pieces of information which you provided during the sign up process. For example, it will ask you for your password and a code sent to your phone or email on file as security information.
The two-step verification works across all platforms, whether you are using Windows 8, Windows Phone, iOS or Android. Whatever device or platform your using, your sign up process will always be safe and quick.
To find out more about Microsoft account, visit http://windows.microsoft.com/en-us/windows-8/microsoft-account.
Skype and Microsoft will be listening to your feedback about this new process. Be sure to provide feedback if this has enhanced your experience with the Microsoft account registration. More importantly, let them know if you feel that your account is now safer than before.
If you have any questions, you can head to the Skype community page and get some answers quickly. Take some time to provide feedback because Skype and Microsoft take customer feedback very seriously!