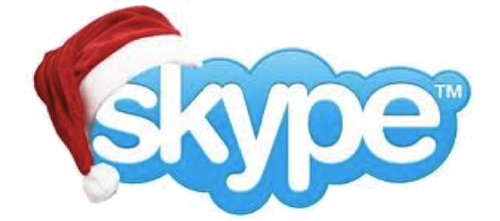 If you are still sending those Holiday cards through the old fashion snail mail, then maybe it's time for you to get out of the cave where you are hiding and start using the newest application from Skype, and that is Say it with Skype.
It lets you send greeting cards, Skype holiday greetings and even videos to another person in an instant. Here are the steps that you should follow:
First of all, your device must have Skype installed in it. Whether you are using a desktop, laptop, tablet, or any kind of device, there are Skype installer package that is compatible with your product.
It is not enough that you have already installed Skype in your device; you must update it every now and then. Some people complain that they have difficulties sending video message and even chat message with Skype, but the main reason of this problem is that the version that they are using is not up to date.
When you are done with the first 2 steps, then you are ready to send your holiday, birthday or any other greetings to your family or loved ones. Start by logging in to your Skype account, then go to "Say it with Skype" page.
From there, choose the tune that will go along with your message, do not worry; there are many greeting tunes to choose from. And there are also bands to choose from to make your greeting more musical and personalized. After choosing the music for your message, type in the name of the recipient of the message and then send it.
Expect to receive the same video greetings from your loved ones because this application is so fun to use, you can't resist sending one to other person. But nothing can replace the excitement of having a video call where you can see your friends or loved ones in real time.
And the great part about this is that you can record Skype video calls by downloading a powerful Skype video call recorder like Supertintin. Supertintin Skype recorder does not only record video but also audio calls with excellent quality. For more details, just visit their website, supertintin.com.