We can all recognise at least one of these scenarios:
We want to show our best friend something, perhaps our new tattoo, but they're away from the PC!
We urgently need to speak to a Work Colleague about something work-related, but they're not around to have a Video Call!
We want to tell Mum something before we forget, but she's MIA!
What do you do? Give up? Send them an email? Or, how about leave them a video call message? Leaving a Video Call Message is exactly the same as leaving a message on a landline answer machine, or a mobile phone's voicemail. The only difference is, that instead of just leaving an audio message, you can leave them an audio and visual message. So, if there's something that you want to show them, but don't want to wait around in case you forget, then this could be just the solution that you're looking for.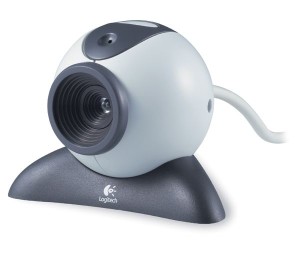 But, how do you go about leaving a Video Message? It's so simple, that even your Dog could do it….probably!
First:Make sure that you're ready to record your message:
Ensure that your Web Cam is plugged in properly, and that it is functioning correctly.
If you are using an internal microphone on a Laptop, ensure that it is working, and that the volume is kept low so that your message doesn't echo.
If you're using an external microphone, ensure that it is plugged in securely, and working properly.

Second: Find the friend/family member or work colleague from your MSN Live Messenger Friend List, in the same way that you would if you were going to start an Instant Message or Video Chat conversation with them. Right-click on their name, and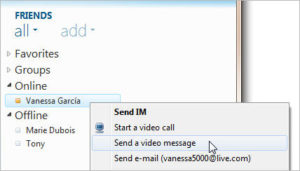 select the option to: "Send a Video Message" from the drop down menu. It will be the third option from the top of the menu.
Third: A screen will pop up, and you'll be able to see a Red "record" button. So, double check that everything is working, and that you don't have any naked spouses running around in the background, and press the "record" button when you're ready to go.
Tips and Advice:
Like the average Voicemail, Video Messages can be no longer than 30 seconds in length, so it's recommended to plan what you're going to say before you start recording. Also, try to keep your message short, sweet and straight to the point.
If, once you've recorded your message, you decide that you want to check that the microphone has picked up the audio properly, or that there weren't any naked spouses hovering in the background, the blue "play" button allows you to review the message that you just made. The good news is, that this allows you to review the message before you've sent it.
Only send the message once you are happy with it. Re-record it as many times as you like.
Good luck, and don't left anything unsaid, thanks to MSN Live Messenger Video Messaging. Skype also provide the same kind of features and you can use Skype Video call Recorder SuperTinTin as well.