More than 16,000 teachers have signed up on Skype in the Classroom, since a beta version was launched in December. Skype has been going on for many, many years, and teachers have been finding each other and they've been finding ways to use the power of Skype in the educational process for a long time," said Skype CEO Tony Bates on Wednesday at the Social Good Summit. "We really felt that it was time to take this to the next level … moving from grassroots Skype in the classroom to an initiative driven by Skype.
No longer simply a software application that allows users to make free voice calls over the Internet, its goal is to sign up a million classrooms and bring them together to share exciting projects and ideas. Communicating around the world via the Internet is not new. My son, who is now 27, was in sixth grade when he took part in MayaQuest, a program that connected teachers and students with an expedition team in Central America as they explored the mysterious collapse of the ancient Maya civilization. Every day for two weeks, my son and his classmates talked to the experts via email and watched them as they made their way on bikes.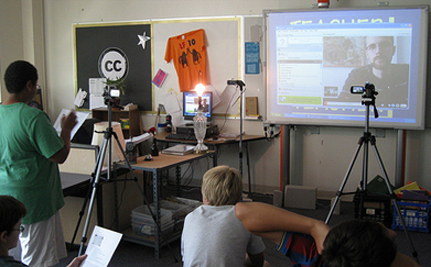 Skype Making Global Communication Easier
What has long been accomplished between teachers using Wikis and individual project websites is now getting some organizational help from Skype.
Using the platform, teachers can create profiles that describe their classes and teaching interests. They can also search a directory of teachers from all over the world by student age range, language and subject.
What is perhaps Skype in the Classroom's most useful feature is a "project" tab that helps teachers find partner classrooms for projects and ideas. One teacher, for instance, used the platform to coordinate a "weather around the world" unit. A middle school in Massachusetts regularly chats with an Afghan youth peace volunteer group. Another was able to host a virtual visit from Barbara Bush. Most of the students are also recording Skype video calls to save the lectures of teachers which are given on Skype video calls.