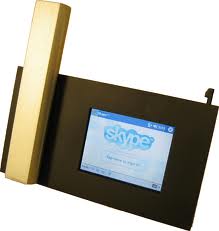 Bill shocks are some of the things that every person hates. That is why more and more people are switching to Skype to replace their home phone service. But how exactly do you set up your own Skype home phone service and what are the advantages of using it?
One of the advantages of switching to Skype is it's the cheapest out there. For only $5 monthly, you can enjoy unlimited home phone service. Most companies will charge you somewhere around $25 – $40 for their phone service. It can also work on your old landline telephone and with modern gadgets like iPhone, iPad and iPods. And what's exciting about Skype is that it is very easy to set-up and you can do it online. Here's how you do it:
First of all you must download the latest version of Skype through their official website. Just search it in the internet and you will find it.
You have to subscribe to Skype's unlimited calling. If you do not want to subscribe for a monthly plan, you can use SkypeOut service that provides users with calls that are 2-3 cents only per minute.
You can also go for their unlimited plan which is very much advisable because you will only pay $3 monthly and you can even get a discount if you pay for a year in advance.
The next step is to pick your phone number so that others can call you. You can customize even the ending of your outbound phone number. You can also add some optional add-ons like voicemail and buy some cool accessories like standalone Skype phone for the elderly and HD webcam for a better calling experience.
You can always save your fondest memories by recording Skype calls using the state of the art Supertintin Skype recorder. This cool recorder can record Skype calls, audio or video with high quality output. Just visit their website at supertintin.com for more details on how to get it.