AOL is on the verge of launching a "shiny new video chat product dubbed 'AV'". And it actually looks pretty good. It's video chat, but super-simple. You don't need an account to use it. You don't need anything (besides, sadly, Flash installed on your computer). You hit the homepage, start a chat, get a link, and send that to friends. Up to four people can chat at once.
Earlier today, AOL's Head of AIM Products Jason Shellen sent an email to the entire company. The point of Shellen's email today was to share AV internally with AOLers to test it out. The link is here so all of you can help test it out!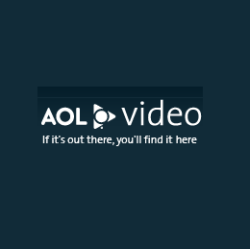 People of AOL,

AIM is proud to present you with a super secret internal launch (shhh!) of our shiny new video chat product dubbed "AV". Still in beta, AV is a major step forward that represents a lot of hard work by the AIM team over the last few months.

AV is incredibly easy to use: Visit the home page, start a chat, get a link to send out, and you and up to three other people are video chatting in no time. There's no account or login required, so there's very little barrier to entry. Plus… it's FUN!

As you may know, this is the first of several substantial new AIM launches and the first to represent our shift in focus to better web software. While you might have been one of our early testers of the entire new AIM effort, this is just the video portion and we'll be in touch soon as the rest rolls out.

What I'm asking of you is to:

1. Use the product by checking out the link below, only with fellow Aol team members.
2. Give us feedback and bug reports through the "Feedback" link in the product.
3. DO NOT SHARE THIS WITH ANYONE OUTSIDE AOL!
4. Sorry, my "caps lock" key got stuck on during number 3. But seriously, don't do it.

Enjoy: http://aim.com/av

Sincerely,

JASON SHELLEN
Head of AIM Products
P: XXX.XXX.XXXX AIM: XXXXXXXX
Palo Alto | NYC | Dulles

PS: To the ACG team for whom this email will seem oddly familiar, thank you for your help in providing feedback on our alpha version over the past few weeks. Please give us another spin now that we've worked out the kinks and keep giving us feedback so we can continue to improve.
You can still Record Skype by using Supertintin and Supertintin is much better then other recorders.