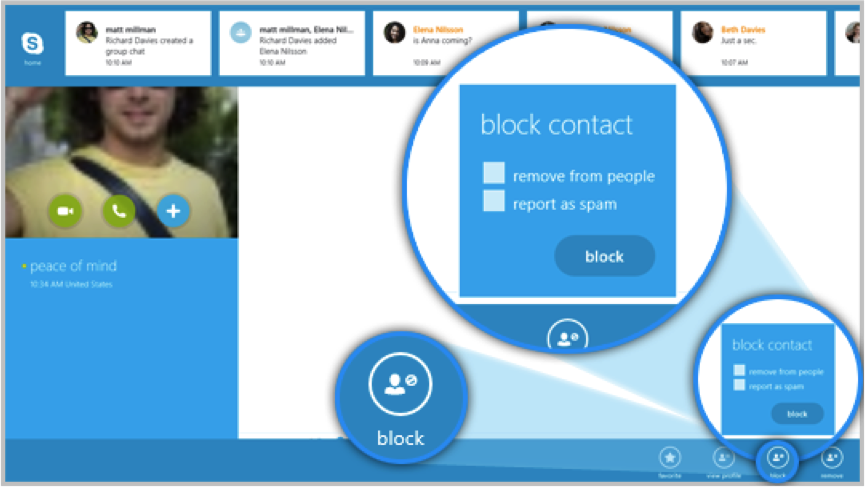 Skype is a very wonderful tool for communication. Essentially, it enables you to call, chat and exchange files with your friends, family and even your officemates. It also allows you to add certain functionalities, such as video call recorders, to further enhance your Skype experience. You can add a number of contacts on your list and you will have the option to sort them in groups to make it more convenient and organized.
But Skype is also a very personal tool and it's best to limit your contacts to the people that you really know. Sometimes, there might be instances wherein you will have to deal with unwanted or unsolicited Skype contact requests.
It is important that we know how to protect ourselves from these unwanted requests to avoid spams, scams and phishing. But what do we do when we're faced with this situation?
After you've logged in, you can view all of your contact requests by clicking "Contact Requests". The number inside the orange circle indicates how many pending requests you have.
When you click on one of those requests, you will then have the option to "Add to Contacts", "View Profile", "Ignore" and "Block".
The "Ignore" button allows you to decline a contact requests but that user will still have the option to send you another contact request in the future. When you click "Block", it automatically blocks all contact requests, chats and calls from that user. You can also click "Report Abuse" if you feel that that user is a scammer or spammer.
When you mistakenly added a suspicious contact request, you can just right-click on that user and click on "Block this Person" from the options list. This option blocks all requests, chats and calls from that user. Or you can click "Remove from Contacts" and confirm by clicking remove. Remember that this second option will still allow the "removed contact" to send you contact requests in the future.
The internet and online communication tools, such as Skype, are utilities for communicating with other people, but it can also be a playground for people who takes advantage of unsuspecting users. Hopefully, these simple steps can make your Skype experience more enjoyable, safer and more secured.
And if you want to fully utilize your Skype experience and still feel as safe and secured whenever you're online, you can download and install SuperTintin, the best Skype video call recorder. You can learn more about this amazing product by visiting http://www.supertintin.com.