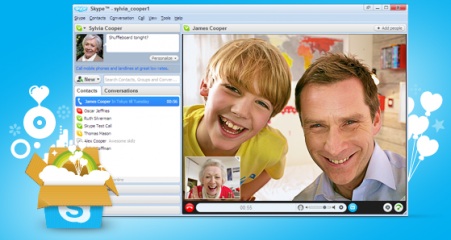 At this point it is safe to say everyone knows what Skype is. It's not uncommon to find Skype already in the system of a computer, smartphone or tablet. But what if the computer you are using doesn't have Skype? Would you know what to do to get started?
Skype for Newbies
If you don't, you're not alone. Interestingly, there are a lot of people who have misconceptions of Skype. To set them straight:
Skype is a free software application.
Skype is NOT web-based. (Examples of web-based apps are Facebook and Twitter) 
Downloading and installing Skype in your computer is easy and can be done in a jiffy. Assuming you already have these three basic things: a computer or laptop preferably with webcam; an internet connection; and a headset with microphone; here's what to do next:
Download the Skype software here. Click on "Get Skype for Windows desktop"
"Save As" window will pop up. Click on Save. Make sure you remember the file name and folder
Once downloading is finished, go to the folder and double click on "SkypeSetup" to install
"Installing Skype" window will pop up. Follow the simple steps to complete the installation
Once installation is complete you may now launch the Skype application by double-clicking on the Skype icon on your desktop.
Once you've signed in with your Skype name and password you can now spend time with family abroad, host a meeting, do business or coaching, or learn another language. What's even better is that there are now tools like SuperTinTin to enhance your Skype experience.
Whether in a personal or business call, use Skype video call recorder SuperTinTin to easily record and save conversations for playback later. If you're particular with details try this software now, it can record all active participants in your calls so that nothing is left out.