Why Skype? Well, mostly for its video chat. And since we use Skype for face-to-face conversations with family, colleagues, and potential clients, why not get the best equipment for our video calls?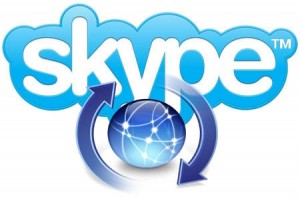 Don't skimp on good quality video and audio equipment
Skype VoIP is free, but if you don't spend for good quality equipment, the benefits of low-cost communication cancels itself out in a growing frustration of white noise, low-res images, unsatisfying long distance conversations, and maybe even botched online meetings, business consultations, and conferences.
Video. Low quality equipment produce low quality and frustrating video calls. Of course, that is, if your webcam's even compatible with Skype. Get one that'll show quality, crisp images.
Audio. For the best audio quality, choose a good headset. Relying on built-in mics and speakers is not recommended, as background noise is a potential problem. Speakers have a tendency to broadcast your conversations as well. This is okay for conference calls, but not for private chats.

Look for Skype certification
Yes, there is such a thing as the Skype Certification Program. Look for the Skype logo when buying your headset and webcam. The logo acts as a stamp of quality. This means that the product has undergone testing at the Skype lab and has passed the standards for quality and usability. Check the ratings for each product too. The best ones get 5 stars, while the good ones only get 1 star.
The Skype Shop
For clear and sharp audio and video performance, the Skype Shop is a good resource of certified equipment. All products in this online shop are tested and approved at the Skype lab.
Recommended headset and webcam brands at the Skype Shop: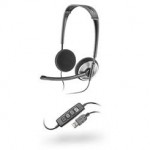 The Plantronics .Audio 478 USB headset is the top rated headset in the Shop, with a 5 star rating from both Skype and its customers. Features of this headset include a foldable design, lightweight materials, foam ear pads, inline controls, clear 24-bit hi-fi stereo HD sound, Digital Signal Processing, and a noise cancelling mic.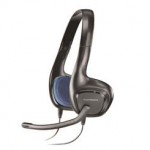 The Plantronics C120-M USB Stereo Headset is the most purchased headset in the Skype Shop. Maybe because it is also the Best Deal there. This product has a 4 star customer rating, and its top features are comfort and ease-of-use. It also offers good sound quality, high-fidelity audio, a noise cancelling mic, and plug-and-play connectivity. Controls for this headset are designed for use with Microsoft Office Communicator.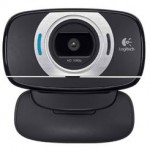 The Logitech HD Webcam C615 is the top rated webcam in the Skype Shop. The webcam software works both on PC and Mac. You can also get a Logitech Vid HD, and user documentation with the package. The product is tripod-ready, portable, and versatile. Guess what, it can also handle 360 degree rotations. With the Logitech, you can make video calls in high-definition at a resolution of 720p, record widescreen videos up to 1080p HD, retain sharp images in close-ups with built-in autofocus, and take photos up to 8 megapixels.
So don't wait 'till you're all pixelated and choppy in a video conference or a chat with your boyfriend–get quality video and audio equipment today.