Skype is the most popular VoIP service provider in the world. You will never fail to find its logo on every computer's desktop or every gadget's app list. Its popularity spreads across all ages and all  nations. Indeed, it has become an essential part of the modern citizen's life.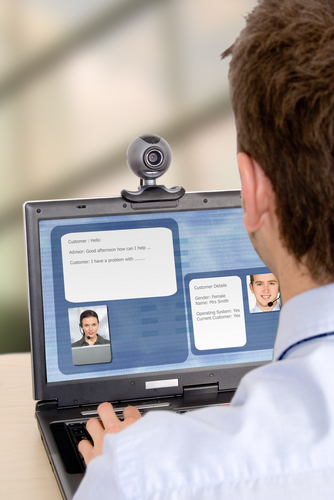 Skype is usually used for chatting and calling, whether with video or not. These are Skype's most popular services, simply because they're free. While some people may find these Skype-to-Skype connections useful, some are not contented and still chooses to pay for other services, such as Skype-to-mobile calls, Skype-to-landline calls, and the use of WiFi hotspot. These extra services that Skype offers can only be attained through Skype Credits, and not all people can afford these.
Want free Skype Credits?
Fortunately, there are hundreds of ways to get your hands on free Skype Credits. Most ways are through participating in raffles, surveys, and other time-consuming activities, but there is one way that guarantees you a double win!  I bet you didn't know that Skype offers a wide variety of equipment for sale, and these aren't just any random useless equipment, these are equipment that can be used with Skype, such as headsets, webcams, desktops, mobiles, and tablets. What makes this a double win for you is that these items don't just come with free Skype Credits, they're also available at great discounts!
One of the best offers I saw was the iTech EasyChat 814 headphone. It doesn't just offer you comfort, it also has a unique flat folding feature which enhances its portability. It's PPT button also allows for easy switching between calls and music. Last time I checked, the item is available for only $1090, after scratching off a whopping 30% discount from its original price, $1557. This is just one of the many great items on discount. If you're not yet convinced, then maybe you would consider this after I tell you that all items don't come with shipping fees.
Have your hands on the free Skype Credits and discounted goodies yet?
Don't let them go to waste! Let the memory of calling your loved ones last forever by recording it. There are a lot of Skype recording tools available out there, SuperTinTin would probably be the easiest to use. SuperTinTin may not offer discounts, like iTech EasyChat does, but it does allow you to have a free trial! That's even better than discounts. Now that you have a useful equipment and some free Skype credits, let's record and make this important call last forever, shall we?