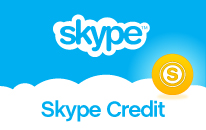 For web service users, Skype video chats and calls are crucial in connecting with loved ones, friends, and the workplace across the globe. It's important to keep your Skype credits topped up and your subscriptions updated to prevent dropped calls or missed Skype dates.
When you buy Skype credits/subscriptions, you'll receive an email confirmation with details of your purchase. These gets reflected fast and your Skype balance gets updated in a short amount of time.
In the event that you get missing Skype credits and they do not appear in your account, you can do the following steps:
Check to see your purchase status.
Sign in to your Skype account, go to Show purchase history. In your purchase history, you'll see the order number and the status of your transaction such as Pending or Delivered.
Go over your Skype Credit balance.
If you don't see any changes, sign out of Skype by clicking Skype, then Sign Out. This action allows for your balance to refresh. Sign in again to your account. Any updates will be reflected in your Skype Credit balance.

Make a call.
Sometimes this action forces an update. Your call will go through if your purchase was delivered.
Some of the reasons why your Skype Credit purchase is not visible on your balance are:

1. Your account took longer to update.
2. Inactive credits. Credits become inactive after 180 days if unused and is non-refundable.
3. Your payment method didn't work. Try another mode of payment such as PayPal.
It's important to note that credits purchased for overseas calls will not reflect in your Skype account balance but show up on your account.
Once you've confirmed delivery of your Skype credits purchase, download the Supertintin app to enhance video calls. Supertintin helps you record and save video files, making your Skype experience rock.