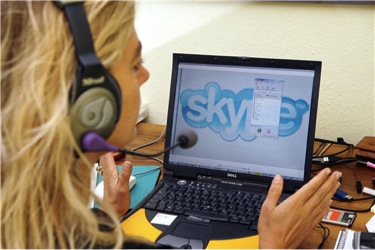 Skype credit has a lot of uses. For one thing, you can use it to make calls to landlines and mobiles across the world. Skype credit can also help you connect to Wifi hotspots all over the world through Skype Wifi.
You can buy Skype credit through your Skype account and pay for it through PayPal, Credit cards and many more.
But what do you do when your newly purchased credit doesn't appear on your account?
After purchasing your Skype credit, it usually takes only a few minutes for it to appear on your balance, sometimes longer. Here is what you should do in case it doesn't appear after purchase:
Check if it has been delivered. Go to your account and view show purchase history. Here, you can see the order status (i.e. pending, delivered etc.) and order number.
Check if Skype Balance is positive. The page may just need to reload. Sign out of your account and sign back in. You should remember that closing the application and opening it again is not the same as signing out. It won't exactly refresh your account.
Attempt a call. Usually, when your purchased credit doesn't show up right away, a call can force it to update. If it has been delivered, your call will connect, and your balance will update.
Note: If you purchased a subscription to call one or more countries, this won't show up on Skype Balance. Instead, it will display as a delivered order in your account.
While you use your credits to make those phone calls, why not preserve the moment by recording Skype calls? A good Skype recorder like Supertintin will allow you to record video calls by capturing original media data while making sure there is no data loss.