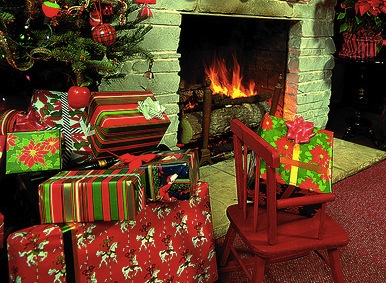 The holiday season is fast approaching and this is also the season for you to buy gifts for your special someone or loved ones. Especially if you are far away from your loved ones you can give them gifts that you can use together with Skype to make your Skype experience fun and exciting. Here are some of Skype's holiday gift guide suggestions for you.
If you want to take multi-tasking to the next level, then buy the RTX Dualphone 4088 for your loved ones. This device can switch from Skype call to ordinary call effortlessly. You just have to plug it in your internet connection and you can enjoy calling your friends through Skype. The exciting feature of this dual phone is that you can call anyone through Skype without your computer. It also support HD audio that will ensure your calls will be crystal clear. It's easy to install and it comes with rechargeable batteries.
Is your partner a music junkie? Chances are, she forgets to call you in Skype or cannot hear your call because she is busy listening to her favorite music. Today, your problem is solved; just buy her a Microsoft LifeChat LX-3000 headset. This is not your ordinary headset; it has leatherette ear pads for comfortable listening and has a noise-canceling microphone. It can also automatically pick-up Skype calls even while listening to music. This headset is best for listening music, gaming, and of course, Skype calls.
Most laptops has low camera capabilities, if this is also your problem, you can buy Microsoft LifeCam HD-3000 webcam. Say goodbye to blurred and low resolution videos, this webcam gives you high quality video in true HD 720p. You can put this webcam wherever you want because of its 5 feet long cable.
All of these gift suggestions comes with 20-25% discount and are very affordable. If you buy these items, it will be delivered into your doorstep free of charge. It's quality that you can afford. Check them out here!
And speaking of quality, you can always record Skype video calls in your computer by using Supertintin Skype Recorder. This software records high quality video and audio calls.