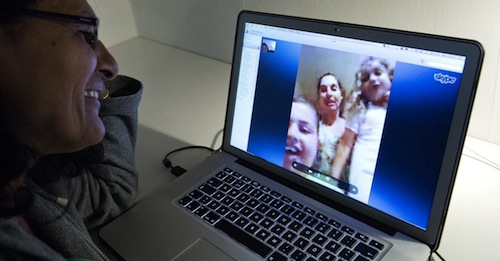 You can't wait to get home and log into Skype to talk to your loved ones. You hurry up after work and rush through traffic. The minute you open the door to your place, you immediately head to your laptop. You turn it on and you log onto Skype.
Then, 10, 20, 30, 60 seconds passed and your Skype connection still isn't working. You give it a few more minutes and all you get is that grey thing that endlessly circles on your screen.
Yes, this scenario can be very frustrating. But this doesn't mean that there's nothing you can do to connect to Skype for Windows 8. Here are some tips you can follow:
1. Check thrice, not once or twice.
It is possible that you might be having problems with your internet connection (i.e. slow download/upload speed), especially if you're hooked up to a Wi-Fi network. So check your Skype application at least three times. Take a look at the cables connecting the modem and the phone line.
2. Start anew.
This simply means that you uninstall the Skype application in your computer and then, install it back. In the Start screen, you will need to press and hold the Skype for Windows 8 tile. Tap or click 'Uninstall Skype'. Once the software has been removed from your system, visit the Skype website, look for the download button, and then install Skype again.
3. What's stoppin' you?
If the previous two solutions suggested so far still do not work, it wouldn't hurt if you check other things that might be causing your problem. If you have your computer's firewall and anti-virus installed, try unblocking Skype from your security program. Then, restart your PC and login to Skype again.
4. Keep up the pace.
Software applications need to be updated once in a while to make sure they work optimally. Maybe your Skype just needs to be installed with the latest update for it to work. Click on Help and then, click for the 'Check for Updates' button.
PS: You may want to download a free Skype recorder, just to be sure you have a copy of your calls for next time. Try it now!