"A business has to be involving, it has to be fun, it has to exercise your creative instincts" says Richard Branson, founder and chairman of Virgin Group Ltd.
Skype helps you get involved, have fun and get creative with its various features, making it an ideal tool for business communication.  Business owners should regard the practical use of Skype in terms of saving time, money and effort.  Skype can help you in whatever business you have.  Here are some tricks that may help your business be a notch higher.
Tricks to boost your business using Skype
Presentations & Selling.  Use Skype to make one-on-one presentations with your client.  For example, if you are trying to sell merchandise like a dress or shoes, Skype makes it much easier and simpler for the customer to see your product.  You can use your webcam, laptop or tablet.
Online Meetings.  If you hate missing special holidays with your family, consider holding meeting with clients online.  Use Skype's Conference Calling and you can call mobiles and landlines or even send text messages worldwide with just a little Skype Credit.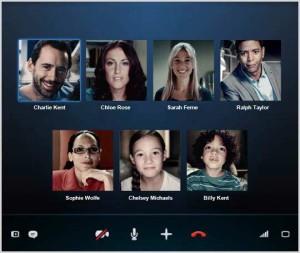 Organizing contacts.  You can organize phone numbers into lists with Skype.  That way you are able to group your contacts into categories.  You can group your contacts from Skype, Outlook, Facebook, Messenger, etc.   Only contacts within that list will be displayed once you select a particular list.
Screen-sharing.  Screen-sharing is probably Skype's best feature so far.  It lets you share the computer screen with the person on the other end of the video call. Discuss matters with your team, client or customer through screen-sharing.  It saves you time, a lot of money and effort without having to travel from one destination to another.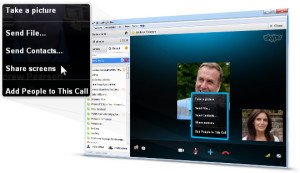 Aside from using Skype, you can now record important business conversations and meetings through a video recording tool called SuperTintin.  SuperTintin lets you easily store your conversations to your computer's hard drive or USB drive, allowing you to review your business conversations as easily as watching your favorite movie.