You've been consistently using Skype ever since it became available for download on the Internet. But, have your friends actually gotten around the software or is it simply just you?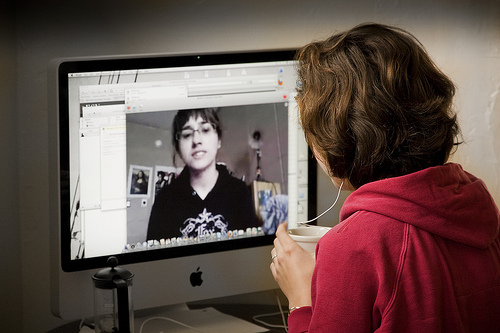 Assuming that you are indeed a big fan of Skype, you would know that it is essentially more fun and entertaining when you have lots of people on your contact list.  So what better way is there to add more contacts other than encouraging those you personally know (like your friends and acquaintances), to sign up and create an account?
And to persuade them even better, why not share with them the advantages of Skype that you've experienced yourself? Here's a list you can go through.
Use Skype For Free Calls from PC to PC
Tell your friends that all they'll actually need is a stable Internet connection to enjoy free phone calls. Even with mobile applications such as that with the IPhone, provided they have the Skype app installed (which is also free to download on the App Store on ITunes), they still can call for free and even record Skype calls with a third party software like SuperTinTin.
Mention also that so long as the user that they decide to contact is logged in on Skype, they can reach him or her in three ways without charge: phone call, video call and chat.
Use Skype For Internet Access
If your friends are the type who want to stay connected to the Internet 24/7, let them know that Skype's perfect for them! As with Skype, not only can they take advantage of the free calls and IM's, but they can also access the Internet. Yes! Skype has partnered with wireless Internet service provider Boingo that permits users to surf the Internet via hotspots that can be found on bookstores, coffee bars and airports from all over the world. Of course on condition that they have Skype credits to spare.
Use Skype To Exchange of Pictures and Videos Easily
Lastly, tell everyone that with Skype, file sharing is so much easier! Whether its photos or videos, you can effortlessly exchange them in a few clicks and talk about it instantaneously.