Skype is a great way for friends and families, especially those who live far away from each other to communicate and keep in touch. With Skype, you can chat, make calls and even record video calls with a Skype recorder as in the likes of SuperTinTin.  So it's no surprise that even  kids are fond of using the software.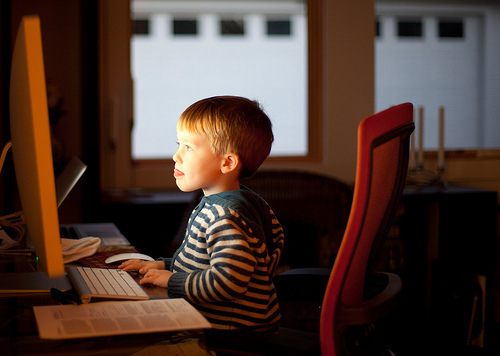 But of course, knowing that the Internet poses a lot of threats especially for children, you want them to be as safe as possible. You'll need to make sure that Skype safety is a top priority in your household.
Here's a list of 5 things you should remember in order to make Skype kid-friendly:
1. Teach the Basics of Internet Safety
Have a one-on-one conversation with your child and explain the risks he might encounter not just by using Skype, but by using the Internet as a whole. Teach him how to safeguard himself from online strangers such as by not giving out his full name, home address and even the school he goes to when asked by someone he doesn't know.
2. Screen People via Privacy Settings
Be extra careful and disable calls from people who aren't on your kid's contact list. You can accomplish this by clicking "Tools", "Options", and then under the "Privacy" tab,  ticking the box that says "Only allow people in my contact list to contact me". For MAC users, by clicking "Preferences" and then "Privacy".
By doing so, only calls from your child's existing contacts may be entertained. Make sure to remind him to consult with you as well if someone requests to be added on his contact list before approving them.
3. Supervision is Key
Don't let your kids use their laptops, IPad's or IPhones all by themselves. Make sure that if they use them, they are in the same room as you or with another adult. Likewise, if your child has a computer in his room, never allow him to make use of it at night especially without adult supervision as  online predators and malicious attacks usually occur during the night.
4. Password Safety
Check also that your child's Skype password is a combination of letters, characters and numbers so that his account won't be easily accessed by Internet hackers.
5. Make use of Skypito
Skypito is a free software designed especially for kids where they could freely play built-in games and chat with friends. With Skypito, only you can approve people to be added on their contact list using a password. In addition, calls from people who aren't in their contacts are also  blocked.
Keep these 5 things in mind and rest assured  your child can enjoy Skype's amazing features free of online threats.