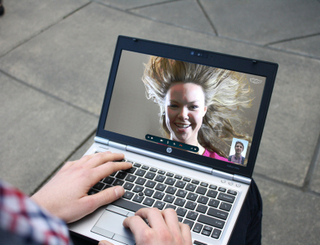 We naturally seek adventure and leisure in life. Thus, we try to find time to travel to places we dream to reach or where we haven't been before.
But what if you have something or someone that you cannot leave behind, or maybe you have something important to do while you are away? That is where Skype comes in handy.
In this article we will be providing you three of the best features that you can take advantage of while away from your home, your precious work station or your office.
Using Skype for Travel
1. Skype Video Call – Skype has one great feature that can give you the feel of being just near and even really close with the person that you love or with people that you deal with. The Skype Video Call feature makes everything feel and seem closer. It provides best video quality and clear audio, which could in fact provide the best communication experience.
2. Skype Voice Call – Skype also provides advanced Voice Calling features. Unlike the ordinary way of communication or voice call, Skype provides VOIP quality calling, which provides the best audio quality. It will not seem like you're calling via the internet.
One of Skype's best Voice Calling feature is the Conference Call, with this you will be able to talk to multiple people at the same time. It's really handy if you are away on a trip and you have some important meetings. You can give reminders to your co-workers, employees, and more, all at the same time without leaving their posts or offices and even if they are at home.
3. Skype Chat – Skype also provides the traditional chat. You can exchange messages real time with friends, family and loved ones, all at the same time, given that they also have Skype accounts. Through the Skype chat, you can also exchange pictures. Files and other Documents through file sharing.
PS: Try out Supertintin if you'd like to record video messages while on the road. Send it as a postcard attachment and let your loved ones know that you care for them (and that you're alright)