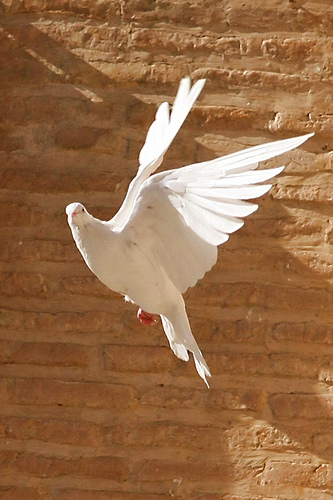 The world is a better place when there is peace.  Tranquility is attained if we begin from within ourselves.
Skype lead the way on a new crowdfunding campaign called Skype for Peace.  Skype for Peace aims to expand peace education resource for schools across the globe. It is the collective effort of individuals who network their resources via the internet to support the effort of other people through crowdfunding.
Former actor and founder of Peace One Day, Jeremy Gilley, founded Skype for Peace.  He believes that young people are the key to creating a peaceful and sustainable world.  "We are very excited to join Skype and Microsoft in the 'Skype for Peace' crowdfunding program to reach a global audience of students and mobilize a generation of young people in support of peace" said Gilley.
Peace One Day partnered with Skype gears toward making the dream of providing free education to every school on earth a reality.  All proceeds shall go to Peace One Day's Global Education Resource, into as many classrooms as possible around the world.  Teachers may now connect to their students across the globe, teaching them about different cultures, intercultural cooperation and peace.
Make a difference and share to Skype for Peace.  Donations start at $10, and Skype will be matching every dollar donated dollar up to $100,000.
Start at home by using a Skype Video Call Recorder app like SuperTinTin. SuperTinTin can record all audio and video streams in all kinds of Skype calls and voicemails.
Simply start a Skype conversation.  Then, click the red record button in SuperTinTin to start recording.
Please encourage your friends and family to donate and help Skype and Peace One Day put their dream into reality.  Skype for Peace will run until the 21st of November 2012.
"World peace must develop from inner peace. Peace is not just mere absence of violence. Peace is, I think, the manifestation of human compassion." ― Dalai Lama XIV