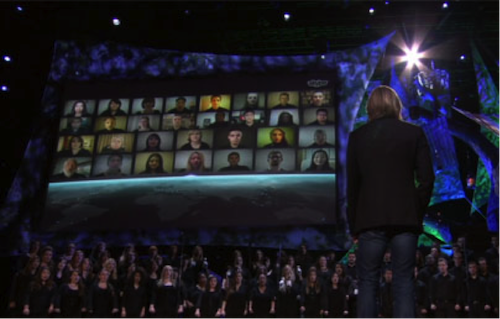 We go watch a sci-fi movie and we suddenly see the lead actor talking to another actor through a huge screen. Or when you go watch a live interview wherein the host is in a different time zone, miles away from the guest. Technology has made some pretty cool advancement in communication, and it is cooler that we get to see and use them first hand.
You can even record Skype video call through the use of special software. Here is a short guide on how to use Skype HD Video in broadcast and film productions.
Before we get to the actual steps, we should first consider the technical requirements to make this a success.
Your computer should meet the minimum requirements to run Skype smoothly. At least a 1GHz processor, 256MB of RAM and an updated operating system.
You need at least 400kbps upload and 500kbps download speed on your internet connection, which is suitable for HD video calls.
You would need an HD webcam or camera to fully deliver a great image. It's also best that the subject has a plain monochromatic background.
Use separate microphones for each speaker and make sure to mute them when not in use.
Once you're done with the initial requirements, you can then proceed with linking your HD video calling with Skype into your broadcast or recording equipment.
On your video card that has dual video output, connect the first video output to a monitor to see what's happening during the video call.
Connect the second video output to another computer, video capture card or recorder.
You would then have to set your computer up in "clone" mode, by going through your computer's graphics options. This should replicate the image from the first video output to the second. And it's best that you set it in HD resolution. It should give your broadcast crisp and detailed images.
Make sure that you run your Skype video call recorder if you want to get a copy of your broadcast over Skype. You can check out a great Skype video call recorder by visiting http://www.supertintin.com/.
These steps may intimidate some beginners so I recommend that you get familiar with the tools and play with it for a couple of hours. It should give you enough knowledge to smoothly broadcast your own HD Skype video call.