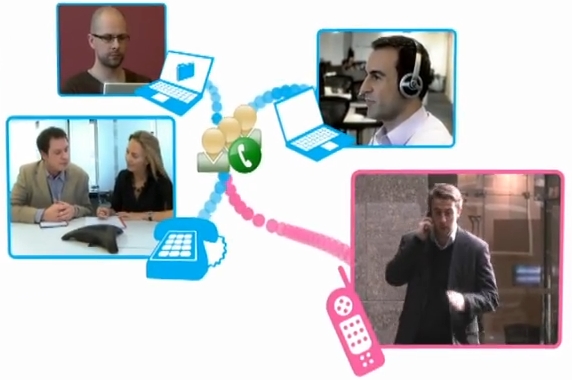 The Evolution of Communication
Can you just imagine how difficult it was for our forefathers to have run businesses across countries? They had to rely on snail mail and telegraphs to get messages across–talk about a slow way to communicate! But now, it's amazing how technology was able to change all that.
Today, the Internet has connected almost everyone. Instead of sending a letter through airmail, which will take days to reach its destination, you can opt to start-up a live chat–in real time. Instead of paying for a telegram, you can now make calls or leave voice messages straight to the receiver's phone for free. Getting your message across is not a problem anymore. And running a cross-country business is more efficient now especially when you're using technology like Skype.
Skype is an alternative to the traditional modes of communication. It puts all forms of communication media, like text, graphics, sounds, and video, into one. With Skype, you can choose a form or opt to use all forms simultaneously. It's communication without boundaries.
Create Your Global Business With Skype
Employees and business contacts feel more empowered because they are more included with Skype. Since up to nine participants can simultaneously interact online through video conferences, people are given more opportunity to react, give feedback, and express their ideas on the spot.
Skype also enables businesses to easily go global. With the features Skype offers, transactions are made no matter how near or far partners may be. Individuals learn to become global communicators, who can adapt and interact with people from various backgrounds.
You can work remotely anywhere with your computer and conduct business with people all over the globe. Make a call, enable a video chat, try instant messaging, or even send photos and files. Doing business through Skype makes work more effective. And using SuperTintin as a Skype tool boosts your company's productivity too.
SuperTintin is a program that helps you keep record of everything you communciate, may it be a voice or video call.  By keeping everything recorded, your company increases information retention and helps employees stay in the loop. Being in the know enables employees to relay the right information and contribute to the success of the business flow. Try SuperTintin today!