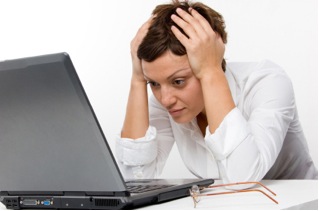 In just a short span of time, the Internet has revolutionized the way people communicate with each other.  Through Skype, for example, a person can get interviewed for a new job, take part in an online business meeting, or simply chat with a friend who is halfway across the world.
There are times, however, when a person may need support, particularly when it comes to matters concerning their Skype account, such as bills and subscriptions.  Finding and getting help from Skype customer service can be a daunting task, especially for new users.
So how does one get help in using Skype?  The following steps are recommended:
Go to the Skype Support request page at http://www.skype.com/go/support.login and sign in.
Choose a help topic from the list on the screen, and then click on the specific problem that you are encountering.  Some information will be displayed, including explanations and possible solutions.  The answer you are looking for may already be there.
If you feel that the information you need is still not provided, just click on the "Continue support request" at the bottom of the screen.
Choose the contact method that you prefer.  There are two options:

Skype Community – Type your question into the search box at the top of the page.  The results screen will display links to discussions about the topic.  These are posted by other Skype users who may have experienced similar problems.
Email support – Type in your details, then ask your question or describe your problem in the space provided.  Click "Send support request" and wait for the reply.  The more details that you give, the sooner Skype support can respond.
Selected/premium users can also contact Skype via live chat.
If all else fails (such in cases of blocked accounts), users can email contactus@skype.net
Aside from the above options, help may also be found through the Skype Support website, the Heartbeat blog and Skype blogs.
If you are going through some Skype problems right now, just get the help you need through the options presented above!  Also, use a Skype video call recorder such as Supertintin to make recordings of your calls.  These can be used as proof in explaining to customer service representatives about your problem.