You're an independent singer/songwriter who has an up-and-coming career. Clearly, you don't have a massive fan base as most mainstream artists do, but you did manage to bring in a number of die-hard, loyal following. These people have believed in your talent since day one and would kill to see you perform live. And what other way is there to express your appreciation for them, other than a concert?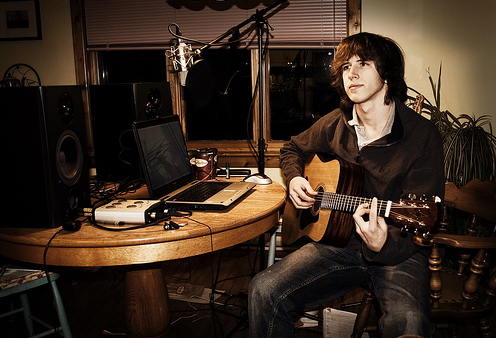 Lighten up. We all know concerts held at over sized stadiums can be very stressful to organize. So why not hold yours via a video chat service, like Skype? With a Skype concert, your fans can send in song requests through the messenger feature and watch you perform live! Yes, just like any other typical concert, only more up-close and personal. You can even playback and save your own performance using a Skype Recorder like SuperTinTin.
But wait, you're doing a special concert for your beloved fans, so you'll be definitely needing an excellent microphone. Here are a few brands you might want to consider using for your Skype concert:
Logitech Premium USB Headset 350
Logitech Premium USB Headset 350 has been getting good reviews from both gamers and Skype users. Connect the Headset 350 to your computer through the USB port and not only do you have a headset, but  a microphone as well. This unit's microphone is perfect for Skype as it sorts out unwanted noise that a lot of  users find annoying.
Audix USB12
The Audix USB12 is a plug and play microphone that comes with a desktop base, a headphone jack and a talk button. The USB12 has two modes: 44.1 kHz and 48 kHz.  Simply connect the Audix USB12 to your USB drive and it'll capture your voice in clarity, at the same time blocking off unnecessary noise.
Blue Microphones Eyeball 2.0
Blue Microphones Eyeball 2.0 is a  USB condenser microphone and comes with a 2.0 megapixel web camera that's great for Skype video chat. The microphone is capable of recording 16-bit audio at a resolution of 44.1 kHz and has a frequency of 35 Hz to 20 kHz. However, if you're not up for package deals and just want a quality microphone, you might want to check out Blue's Snowball, an affordable mic without a camera.