Whether it's for personal or business use, the Skype Conference Call feature lets you connect to  people at the same time wherever they are.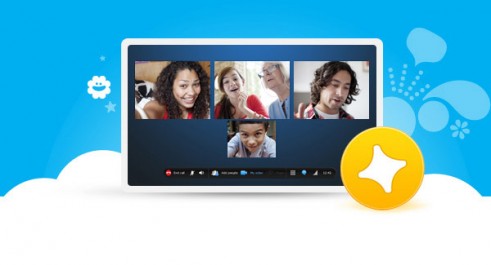 Of course, you have your latest version of Skype, a broadband connection, a webcam, and a mic. Now, to make conference calls, there should be a host and at least one person subscribed to Skype Premium or Skype Manager's group video subscription to enjoy conference calls with participants calling from their mobile or landline phones.
So, how many people can participate in Skype Conference Calls?
For free subscribers. For video calls, it's only up to three, including the host. For voice only conference calls, you can join up to 25 online Skype users.
For paid subscribers. A video call could have up to 10 participants, including the host. For audio only conference calls, you can call up to 25 participants. Moreover, you could also join participants who are using their landline phones, mobile phones, or Skype mobile apps.
You may now know the number of participants you could join in your Skype conference, but don't think yet that you're good to go. Remember the following first, to have a smooth-flowing conversation with your conference pals.
Quick Tips for your Skype Conference Calls
For the best quality,  it's recommended to have only up to five people for video conference calls.
Use a high-speed broadband connection of 4 Mbps down/512 kbps up and a computer with a Core 2 Duo 1.8 GHz processor. The minimum you'll need is a high-speed broadband connection of 512 kbps down/128 kbps up and a computer with a 1 GHz processor for the best quality.
People with the Skype app on their phones can join using voice calls only.
Make sure everyone has a good internet connection. One participant with a bad connection can affect your conference call's speed.
Skype conference calls–both video and audio, don't only enable you to connect with anyone at the same time. It makes you free to send files, instant messages, and share screens. Just don't forget that the key for a smooth conference is for all to have a good internet connection and, ready to talk (or listen) participants.