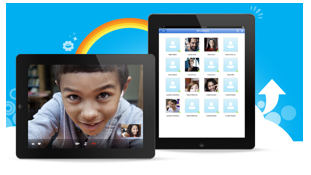 For the past few years, we have been introduced to a number of entertainment devices which can function for a variety of ways. The iPad became a sure hit across the world and has now been a household device among teenagers and professionals as well. Handling a number of functions plus a few apps to amplify your iPad experience, the iPad has proven to give its users the satisfaction they deserve. Now, your iPad can function as a communication device by allowing you to make calls with the use of a Bluetooth headset.
Making Skype on iPad calls via Bluetooth headset
Calling through your Skype on iPad can be used with a few of applications such as Facetime, Skype and Google Voice. Using Skype over the 2 other applications will give you a better outcome. If you decide to make your calls via Skype, your Bluetooth headset will be enabled automatically and shall produce high quality calls from both ends. Also, you can have access over your Skype contacts and make video calls or place calls to traditional landlines by using a paid account, which is an added bonus.

However, using a Bluetooth headset to answer calls from any of the applications listed above may not be possible. Still, this is a better idea than holding your iPad through your ear, which makes you look like a weirdo or talking through speaker mode where everyone around you can hear your conversation.
Being a powerful communication tool, Skype never fails to give us additional updates and features and gives you a reason to use the program even more. Now is the perfect time to use your Bluetooth headset and make your Skype call today.
PS: For a better Skype on iPad experience, you might want to check out on Supertintin.